It's a Birthday themed Coffee Talk with Natalie at OhEmGee!

Two things I adore, birthdays and coffee!

Yippy!
One. When is your birthday? How old will you be? What is your sign?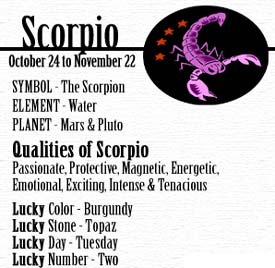 My birthday is the 21st of this wonderful fall month, so this theme is perfect!!
I am a Scorpio and no I don't have a tattoo with my sign.

Sorry to disappoint.

Oh and I'll be a whopping 27 years old.

That sounds old..I am officially in my late 20's.

I should probably have a child of my own, but I don't.

I'm good with being married, having a stepson, dancing when I please, working hard in a fairly male dominated field and having my figure.

I know it's kinda vain, but I've enjoyed being a bit selfish and accomplishing things that mean a lot to me…masters degree.
Two.

What's the BEST birthday gift you've ever gotten? What is the WORST gift?
Oh man…the best birthday gift was probably my green Kamik rain boots that I got last year!

I really love them!

Like really love them!

If you are ever at a loss as to what to get me, just think green.

I pretty much love anything green! If I got
these boots
in charcoal, I wouldn't complain one bit!
Worst gift…I wish I had one to tell about, but I honestly don't have a memory of a horrible gift.

This isn't a gift...this is a cake...actually the icing. Sorry babe, but last year's cake with the peppermint icing still haunts me. That stuff was nasty. Please don't experiment this year. Thanks love! :)
Three. Do you like having birthday parties for yourself? What about surprise birthday parties?
Growing up, I loved birthday parties, especially sleepovers that involved playing dress up or pregnant ladies with big balloons as bellies!

Now that I am older, I really enjoy a happy hour with the ladies, a date night with my hubby and a family date night with the kiddo!
Four. What is your dream birthday party bash???
If you are going to dream, dream BIG!

My ideal birthday bash would be involve my closest friends and awesome family in a huge house that had a super cozy feeling in the Amazon!

Oh it would be an experience of a lifetime and probably one I will never have.

The adventure coupled with close friends and an amazing surrounding would be heavenly!

Eek!

It would be soo cool!
Five. What is your favorite kind of birthday cake? [handmade, store bought, made fresh by a baker]
HOMEMADE without a doubt!! Duh!

As for the type…I really dig German chocolate with homemade coconut and almond glaze icing, but since that is too challenging for hubby to make, I go with a standard chocolate box cake and I'll make the Butter cream icing.

I absolutely hands down HATE store bought icing.

Once you know how to make icing, you will never look at store bought icing the same again.
Six. What is on your birthday wish list?
Oh yay!

I love this question!

I put sizes down for those interested :)
Total brat alert!
Flannel Shirt
(Red, navy, green - size small or medium)
Jillian Michael's 30 Day Shred
(Similar to this...cross body strap preferable. Just an insert for the camera would be fine as well.)
Nude Heels
& Black Heels (size 8, minimum of 2.5 inch heel)
Or these in Black or Nude
Rhythm Dance Shoes (size 7, 2.5 inch heel)
for competition, but I think I need my dad's help on this one. He has an eye for color. Pops I am a size small. Fee free to find the perfect dress for your little girl to dazzle the ballroom in!
Navy Blazer
that is similar to this orange blazer (size 2), but I have my fingers crossed that my mama already bought this orange blazer…PLEASE!
Brown Leather Boots (size 8)
Workout pants – not cotton. size small. spandex and winter durable
These sweet
socks
from Target for $2.50
Leg warmers and winter driving gloves are on my list too!
It's a long list I know.
They are all wants, not needs.